BOUTIQUE & ENTERPRISE OFFICES
AN ICONIC BUSINESS LANDMARK
Raising the quotient of excellence several notches above by being a Grade A commercial development, Empress accommodates the needs of all business owners – From established business tycoons, colossal global brands, to aspiring entrepreneurs and professionals. Blending the insights of analytical
Research with thoughtful space design and its expertise in facility management, while consistently delivering value to its environments, Empress offers varied workspace solutions, from large headquarters, private offices to co-working, lounges and more.
The New Business Landmark With Greater Possibilities
Here, an array of carefully-selected business-focussed amenities and services complement your practice and make operations highly convenient. With globally-accepted concepts fast becoming popular in workspace design, the overall development layouts ensure planned Column-Less structure, smartly planned spaces, orchestrated around ergonomic design.
Scale Your Business To The Next Level
Boasting of its floor to ceiling height, the office units offer efficient floorplans with flexible layouts allowing you to adapt the look and feel to compliment the personality of your business and to impart you with an ever-evolving workspace. Tall doubled glazed windows allow natural
daylight and ventilation into the workplace while minimizing solar heat gain and noise. The Vastu enabled office spaces are available and admeasure a whooping 1750 sq. ft. all the way up to 11000 sq. ft. for outright lease.
MAKE A MEMORABLE FIRST IMPRESSION
Carefully Selected
Business Facilities
Await You
Empress gives your business the enterprise office space e solutions it requires—integrated, functional, and efficient. Everything a workspace e should be. It's time to move your headquarters to an iconic landmark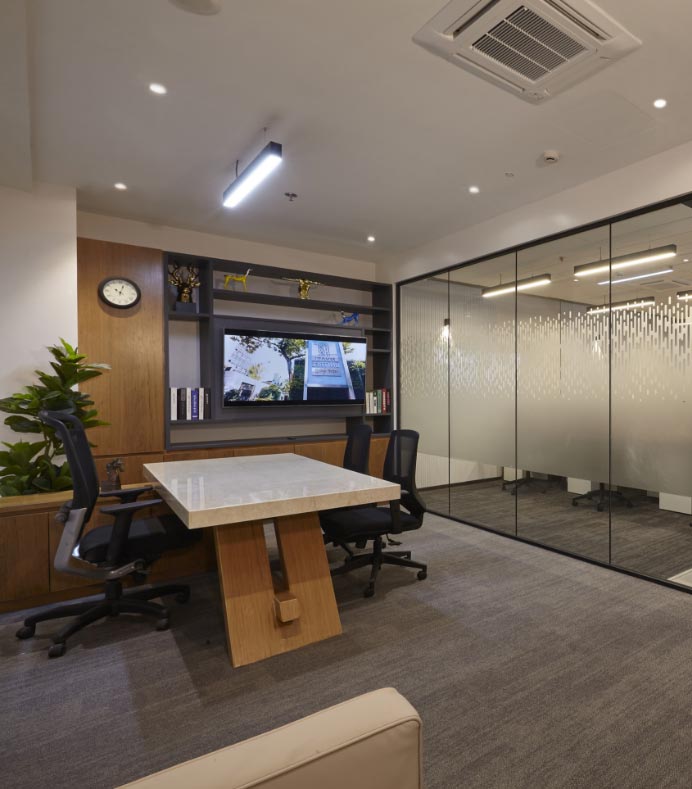 THE NEW BUSINESS LANDMARK
It's Time To Move Your Business Headquarters
Business essentials, like meeting pods and conference rooms, boardrooms, convention centres, AV centres and so on, can now be integrated within the blueprint of your office with ease, giving your business the enterprise office space solutions, it requires—integrated, functional and efficient. Everything a workspace should be.